Description
The GROHE Eurosmart pull-out kitchen tap – purity and simplicity of design with all-round usability
Keep it simple but stylish – and get all the user-friendly features and pure craftsmanship you expect – with the GROHE Eurosmart pull-out single-lever sink mixer. From the speedy fitting with our Easy Installation System onwards, this affordable kitchen tap takes the hassle out of kitchen chores. A busy kitchen requires total flexibility, so for extra convenience in tight spaces this Eurosmart kitchen mixer features a limited turn of 90˚, plus a comfort shower head with two spray options that's perfect for filling pots and pans or powerful sink cleaning. The GROHE EasyDock system also means that the shower head retracts easily and neatly when you're done, and SpeedClean silicone nozzles can be cleared of limescale with a brush of your finger. Inside GROHE SilkMove technology ensures life-long smooth and accurate water and temperature control, while GROHE Zero means your drinking water is lead and nickel-free. Plus the sparkling GROHE StarLight chrome finish is scratch-resistant for a dazzling surface that will last and last.
Pull out and set spray type for maximum comfort
Free up space and time in the kitchen with this flexible shower head. The push-button setting lets you switch easily between a fine spray or a strong jet. Prep vegetables, rinse salads or tackle tough cleaning jobs with ultimate convenience and complete freedom of movement.
With GROHE EasyDock the shower head automatically retracts into the spout
The GROHE EasyDock system has a Glideflex low-friction hose and lead counterweight that ensure the shower head retracts smoothly into the spout. Thanks to this technology, the tap is also super easy to install.
GROHE Zero delivers the purest lead-free and nickel-free drinking water
Designed to have separate inner waterways these super-healthy taps ensure your water is perfect to drink and both lead-free and nickel-free.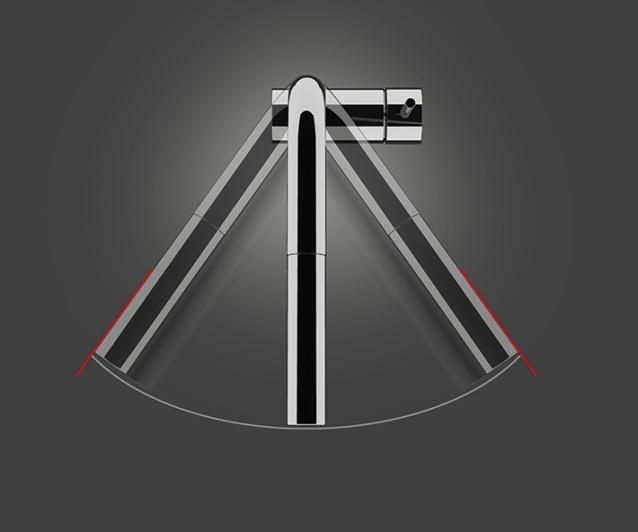 The 90° swivel range offers convenient flexibility and control
When space is tight a limited swivel range prevents the spout from colliding with cupboards or walls. A tap that turns smoothly through 90° is ideal.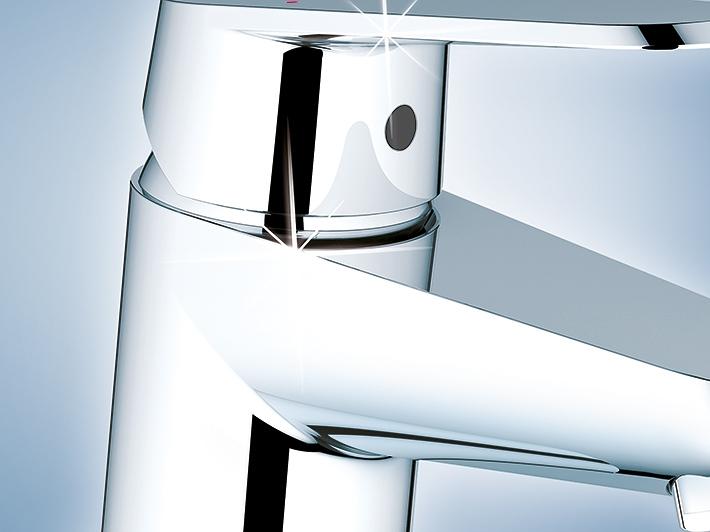 High shine chrome coating makes cleaning easy
GROHE Starlight chrome coating on taps means you can just wipe them down with a dry cloth – no marks, no streaks, no water spots. The ultra-bright surface is scratch-resistant so will keep its original lustre with minimal maintenance.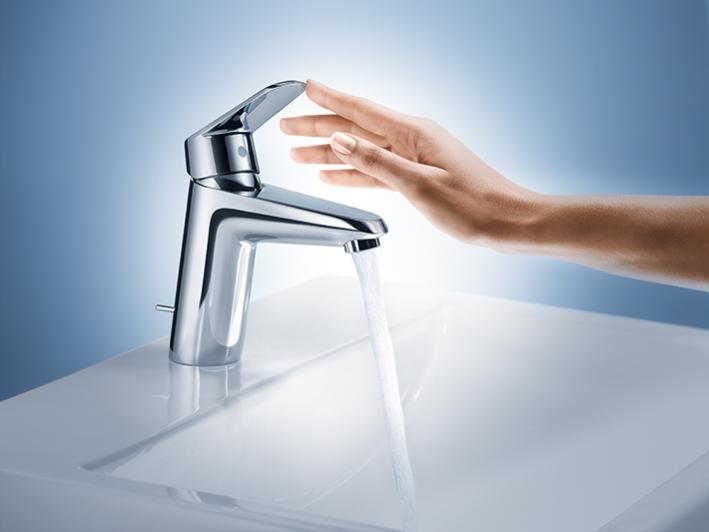 Smooth control comes from superior cartridge technology
Having a GROHE SilkMove cartridge in your taps is the ultimate convenience. You can vary water temperature and flow with barely a touch of the handle, and GROHE's superior German engineering and craftsmanship means it will work as brilliantly for years to come.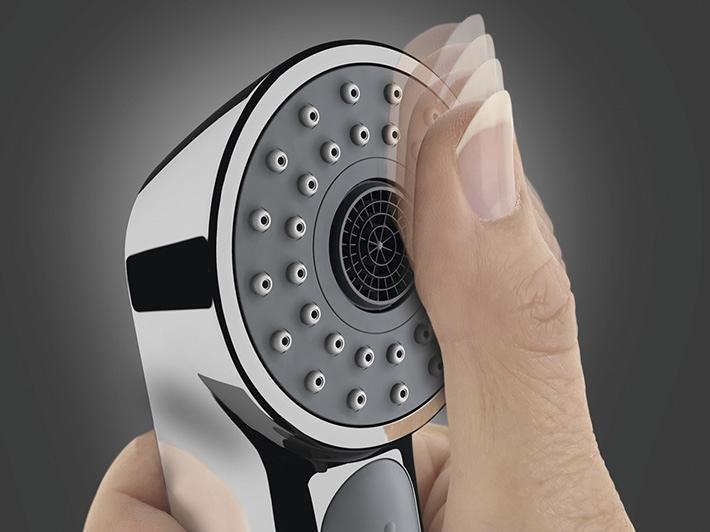 Remove limescale with one quick wipe
Our spray heads and spouts are crafted with flexible silicone nozzles so you can simply wipe away any limescale residue. That's the beauty of the GROHE SpeedClean design.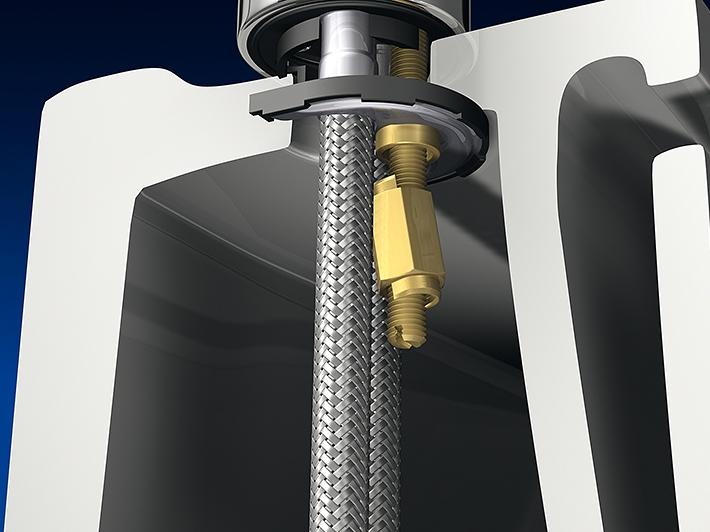 Easy installation with minimal parts and clear instructions
Fit your taps hassle-free using our easy installation system. Taps are connected to the mains by flexible hoses – much simpler to get a grip on – and our step-by-step guides take all the stress out of the job. Even a professional fitter will thank you for choosing Easy Installation.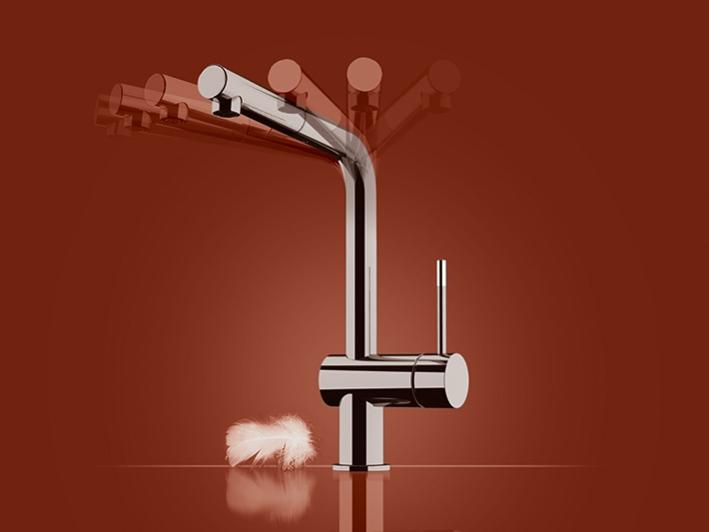 Angle your tap with just a light touch
Perfect for multitasking and twin sinks, this tap with its graceful turn lets you glide between jobs using the lightest touch of your hand. It's a particular asset when you're multitasking with your tap or if you have a double sink in your kitchen.