Description
GROHE Essence kitchen tap – a timeless silhouette in a matt stainless steel look meets functional perfection
Fulfill your kitchen's potential with a tap that delivers on performance while displaying understated elegance in its design. The GROHE Essence mixer tap is the perfect meeting of style and substance. The tap turns through 360? for maximum flexibility while the solid metal pull-out comfort shower head has two options – a standard spray and powerful jet spray – that can be switched between with just the push of a button. It's perfect for achieving a multitude of kitchen tasks with ease, from filling pots to washing vegetables, and cleaning up afterwards. It also extends across the width of a double sink. When you are finished the GROHE EasyDock system also means that the spray head retracts easily back into place. This monobloc mixer contains GROHE SilkMove technology to ensure smooth, accurate water and temperature control for years. Plus the GROHE SuperSteel matt finish is scratch-resistant for a stylish, durable surface that will last and last.
The metal pull-out head has both a fine spray and a powerful jet option
Whether rinsing vegetables, cleaning the basin or filling pots, the metal pull-out comfort shower head maximizes your work space and convenience. The dual spray diverter under the shower head makes it easy to switch between a fine spray jet and a powerful shower jet.
With GROHE EasyDock the shower head automatically retracts into the spout
The GROHE EasyDock system has a Glideflex low-friction hose and lead counterweight that ensure the shower head retracts smoothly into the spout. Thanks to this technology, the tap is also super easy to install.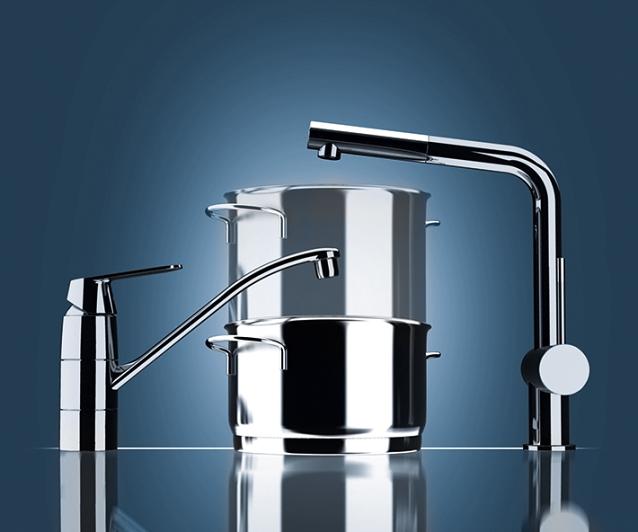 Make your kitchen super functional with a high spout tap
For hardworking kitchens, this full-height tap is up to every job you can throw at it. No more struggling to fit jumbo pots under the tap, this lets you scrub, rinse and fill with ease.
A flexible tap turns effortlessly through 360˚
Certain kitchen and bathroom layouts demand a tap that can do the full 360˚. If your sink and drainer is in a central island, or if you need to service a double sink or basin station, this tap offers the ultimate in flexible functionality with a super-smooth turn swivel action.
GROHE SuperSteel: super scratch-resistance matt surface
Finish your contemporary kitchen design with a SuperSteel tap from GROHE. The stylish contemporary stainless-steel-look matt finish is a super scratch-resistant surface that won't degrade or tarnish.
Smooth control comes from superior cartridge technology
Having a GROHE SilkMove cartridge in your taps is the ultimate convenience. You can vary water temperature and flow with barely a touch of the handle, and GROHE's superior German engineering and craftsmanship means it will work as brilliantly for years to come.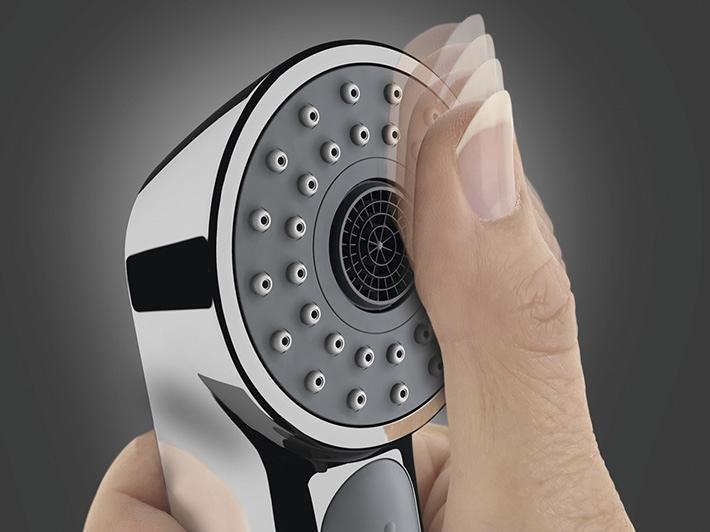 Remove limescale with one quick wipe
Our spray heads and spouts are crafted with flexible silicone nozzles so you can simply wipe away any limescale residue. That's the beauty of the GROHE SpeedClean design.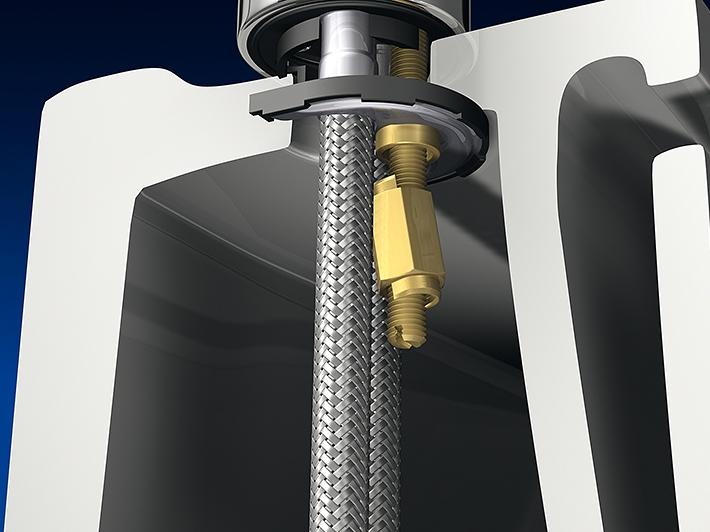 Easy installation with minimal parts and clear instructions
Fit your taps hassle-free using our easy installation system. Taps are connected to the mains by flexible hoses – much simpler to get a grip on – and our step-by-step guides take all the stress out of the job. Even a professional fitter will thank you for choosing Easy Installation.